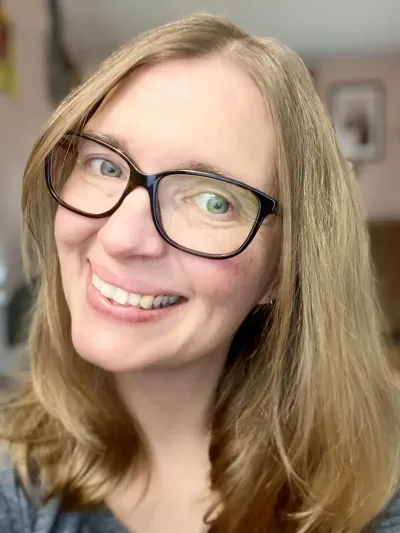 Hello, I'm

Nancy Corrigan

she/her/hers
I'm a former chemist who has been publishing novels since 2013. Top review sites such as The Library Journal, USA Today, RT Book Review, Night Owl Reviews and many more have praised and recommended my books. I write paranormal and contemporary in a wide range of sub-genres, from werewolves & shifters to small-town romance.
Before starting Cherokee House Publishing, my titles were released under multiple publishing houses, including Ellora's Cave, Samhain, and Loose ID. Today, all my novels are published only under the Cherokee House Publishing umbrella.
My closed-door romance versions of the Shifter World stories are released under the pen name of Dana Archer while my contemporary romance is penned as Hayden Wolfe.
On a more personal level, I am indeed a real person who writes original novels without the use of ghostwriters or any type of AI help. I'm a wife and mother who writes full time in the United States under the supervision of my pack of dogs.
Some of my interests include reading, muscle cars, tattoos, and cute animal pictures. Groups I support include those geared toward mental health awareness, suicide prevention, advocacy for the disadvantaged and forgotten, and our military and veterans, among others.
And most of all, I'm grateful to be doing what I love. I wouldn't be able to continue writing without the support of my readers. From the bottom of my heart… thank you.
Hugs,
Nancy